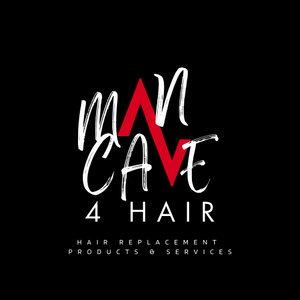 Mancave4Hair
Mancave4Hair is the hair industry's most exclusive prosthetic hair restoration company for Men of Color featuring textured hair systems, products and services for the everyday man.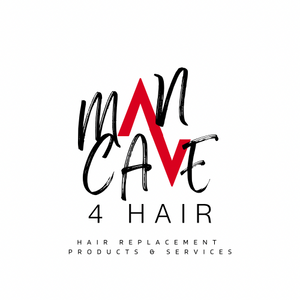 Mancave4Hair
Mancave4hair is a service-based company that provides hair loss solutions for ethnic men of all ages who desire more diverse and realistic non-surgical hair replacement options. From Cornrows to Dreadlocks, 360 Surf waves, and more, Mancave4hair offers an array of textured human and synthetic hair extensions for men of color. The company serves as a one-stop shop for all male hair replacement products, services, and training, concentrating on options for ethnic men.
Known as the "Manweave," Mancave4hair was curated and developed by founder, Dr. Brooke Womack-Elmore, the creator of the hair industry's 1st hair extension line for men of color. The company and its founder are dedicated to making their unique solutions accessible and affordable to Men all over the country with service centers now available in select major cities. You spoke and we listened! Schedule your online consultation and prepare for a transformation that will change your life!
Services
Hair Unit Full Installation
Hair Unit Maintenance
Hairline Restoration
Online Education & Training
Online Consultations
Online Consultation
Mars For Men is dedicated to providing realistic, quality hair replacement services to Men of Color with textured hair. Our services provide our clients with life-changing transformations and the support to maintain your new look! Click the link below to complete our online consultation to see if Mars For Men Hair Replacement Services are right for you.
Directory
In search for a Mars For Men Hair Restoration Specialist? Enter your zip code below to find the Mars team member nearest you!

Join Our Team!
We are looking for Hair Replacement Specialists to join our epic team! Be a part of history and join the hair industry's 1st Hair Restoration Company for Men of Color!
Memberships
Tier 1 (Silver)
$299/mo
1 Month Semi-permanent system
New System every month
Synthetic hair system
Comes with consultation
Access to online members-only education
1 Service visit (Haircut + Reattachment) 
A la carte service options are available 
Tier 2 (Bronze)
$499/mo
3 Month Semi-permanent system
New System every 3 months
Human hair system (Form Fit Partial Unit)
Comes with consultation
Access to online members-only education
2 Service visit (Haircut + Reattachment) 
A la carte service options are available
Tier 3 (Gold)
$699/mo
6 Month Semi-permanent system
New System every 6 months
Human Hair System (Full coverage Unit)
Monthly hair maintenance kit 
Comes with consultation
Access to online members-only education
3 Service visit (Haircut + Reattachment) 
A la carte service options are available